IDTECK Enterprise is a Professional Access Control Management SW that is suitable for high security facilities such as Airports, Intelligent Buildings, Laboratories, and other Special Facilities where an efficient system is required.  This System manages multiple locations via LAN/WAN Communication and will guarantee Stable Performance even during Emergency Situations.


Total Secruity Management Software

    IDTECK ENTERPRISE


      Variety Access Control Management Solutions
    "Unlimited customer demand"

 
      •Video Surveillance Integration
      •Multi-Site Management
      •Fault Tolerant System Applied
      •Enhanced System Security features
      •User Defined integrated Monitoring
      •Providing Total solution
         - Access control      - Visitor Management     - Elevator Control                    - Debit and Meal Plan
         - ID Badging            - Video Surveillance       - Basic Time & Attendance
      •Seamless Integrations with Video Surveillance, Fire Alarm, Alarm, BAS, BMS, and other Systems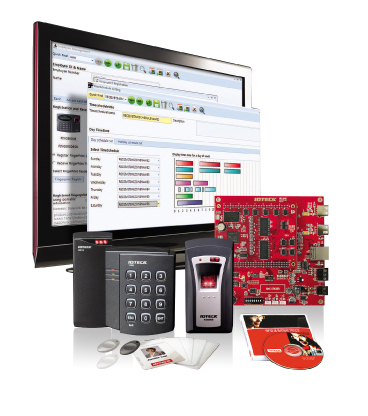 Supported Operating System : Windows XP / Windows VISTA / Windows 7 / Windows 8 / Windows 10 (32bit/64bit) Supported Server Operating System : Windows 2008/R2 Server / Windows 2012/R2 Server
Database : Microsoft SQL Server 2008 : 2014 (Sold Separately) * REQUIRED: Latest Service Pack and Sercurity Patch MUST be installed.
Compatible Controllers : iMDC, iEDC, iFDC
Compatible Readers : RF Series, IP Series & Smart Card Readers : SR Series
Compatible Biometric Readers : LX006 Series, FINGER006 Series, FGR006 Series