CB-PI30 12X Optical Zoom Camera

CB-P3012X PTZ camera offers uncompromising security! User has the ability to capture footage at multiple angles and perspectives while surveying a wide range of territory. Depending on the mounting location it can cover a full 360º area. It allows the installer to set several surveillance modes based on the viewing angle he needs at pre-determined times. The specifc Pan Tilt Zoom camera is made to live in even the harshest of elements because it is built for extreme outdoor reconnaissance. Wind, rain, snow and even extreme heat won't affect performance. This gives user the ability to install it in even the most remote locations such as rooftops and the sides of tall buildings.
This 12x Optical Zoom tracking camera has the ability to provide a clear image of a person or object a hundred meters away. This is excellent for large parking lots or building tops as it allows the camera to be discreetly out of sight from most people while still giving user the ability to zoom in for a clear picture of what's going on.

CB-P3012x has two alarm inputs. This allows user to connect other important devices such as motion detectors, door contacts and glass break sensors. When any activity occurs in those hot spots, the PTZ camera can be programmed to stop all other programmed activity and zero in on the area to record what's going on. This camera is the best choice minimizing user's costs while maximizing the level of protection.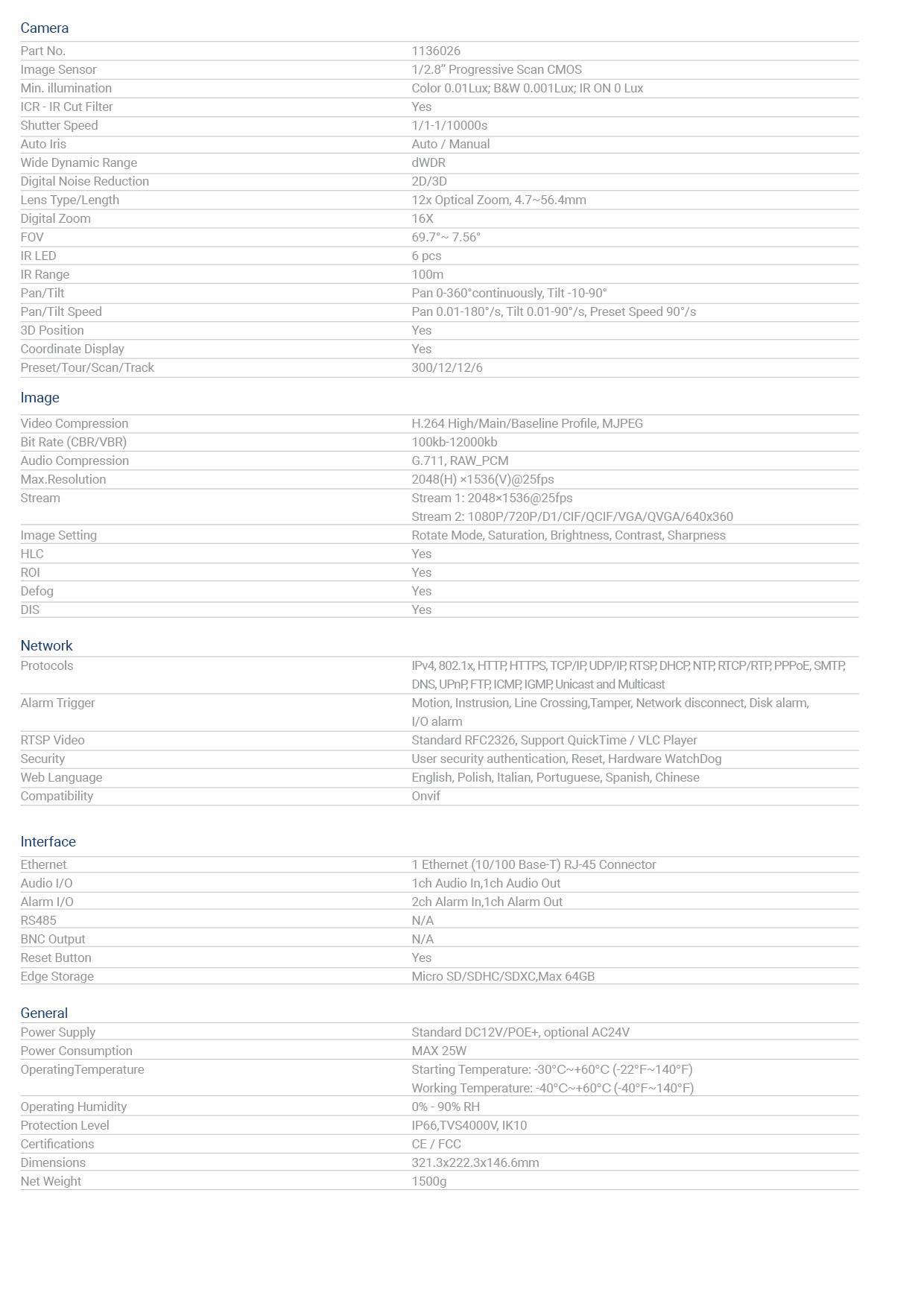 360º continuous rotation :
High sensitivity and low noise :
Uncompromising security :
Αbility to capture footage at multiple angles :
Smart IR Range 120m :